CYNTHIA BELLINI OLSEN is an Award-Winning Author Dedicated to Healthy Living
ANNOUNCING NEW BOOK! 
2017 Bronze Award in Wellness presented by Jenkins Group
7 Steps for Lumininescent Living––"Discover the seven steps to understand what you need to illuminate the journey of your life. This includes taking good care of your mind and body, your nutrition (even by using supplements after receiving appropriate medical information), your skin, your finances, and how to live aware in the present moment." –Margerita Brunetti, M.D.
IT'S NOT TOO LATE TO ADOPT A HEALTHY LIFESTYLE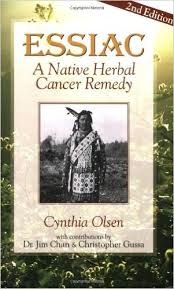 ~A Personal Message from Cynthia Bellini Olsen~
There is nothing that gives me greater joy than facilitating healthy living for individuals. In the 80s I became involved as a major distributor for essential oils to the North American market.
At that time, I began using Cynthia OlsenCynthia Olsen as my pen name. Under my pen name , I have authored and published books on natural health including my book Essiac: A Native Herbal Cancer Remedy, which received the Small Press Book Award in Medicine. 
In addition to my role as mother to my five children and my role as Nonna for my eight grandchildren, I am a lifelong supporter and exponent of holistic living.
"The time to adopt a healthier lifestyle is always now. Physical activity balanced with a sharp mind and a peaceful nature, plus nutritious food, loving people, and arts and music surrounding you—these are the secrets to being the most vibrant and joyful person you can be, whether you are 50, 60, or 100."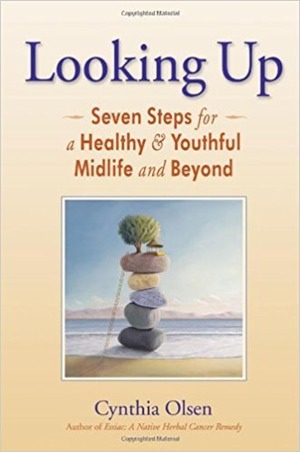 ABOUT CYNTHIA BELLINI OLSEN– The author of several award-winning books and a successful publisher. Ms. Olsen began writing books on health in 1989. Her journey had led her to create an enterprising publishing company in 1990, Kali Press, committed to works addressing the full spectrum of life awareness, with concentration on natural healing modalities. She delighted in the opportunity to assist other authors, research multiple books on complementary health choices and to become a welcomed speaker regarding health and publishing. 

"Nothing is more important than personal health. Without health, you cannot optimize anything in your life."–from Dr. Norman Shealy's Foreword to Cynthia Bellini Olson's book Looking Up

" 'Looking Up' by Cynthia Olsen is a wonderful title for a GREAT way to live your life. Simple solutions to connect to yourself and live healthily."–Mariel Hemingway